The Trafford World War I memorial has been officially designated as a WWI Centennial Memorial by the United States World War One Centennial Commission and the Pritzker Military Museum & Library as part of the

100 Cities/100 Memorials grant program.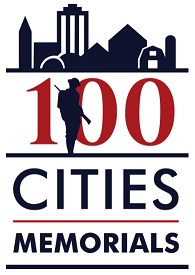 The program was created to help draw attention to WWI memorials across the United States and enable all of America to take part in the WWI Centennial Commemoration. Andrew Capets submitted the grant proposal and his son, Jacob Capets, edited the video submission. Please take a look at the video here.
The WWI Veterans Deserve Their Own Memorial In The Nation's Capital. Please support the World War One Centennial Commission and the National Memorial Project with a donation.
---
Good War, Great Men

.
A new book available on Amazon.com was written by Andrew J. Capets that chronicles the history of a World War I Machine Gun Battalion. Several references to Trafford local history and the Regional Pennsylvania soldiers who fought in the First World War.
---
Images of America:

TRAFFORD
This book was written by Done Cole and Andrew Capets
to benefit the TRAFFORD HISTORICAL SOCIETY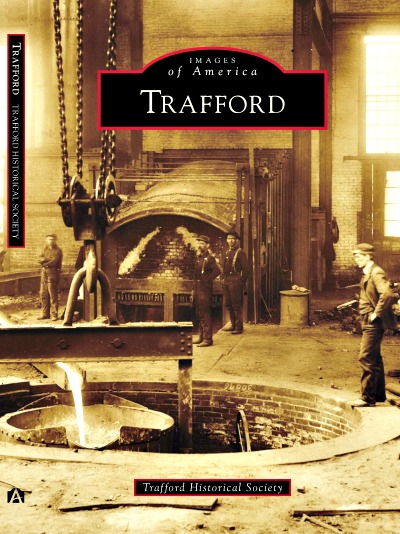 The book is available for sale at the Trafford Library and also online at barnesandnoble.com
Thank you!
---
Site last updated: January 11, 2018
The Pittsburgh Magazine has a regular article written each month by the beloved filmmaker and producer, Rick Sebak, entitled All Roads Lead To Pittsburgh. It's intriguing to read about the noteworthy people in history that either passed through the city, had an influence on advancing the city, or how the city itself had an impact on those individuals. Researching the local history of Trafford, I think about the people who came through this town and how they themselves made contributions to history. I occasionally come across stories of residents who were lucky enough to rub elbow with famous people.
Stewart Station before the establishment of Trafford City and a tennis court at the base of Dr. Samuel Stewart's home.
How did the B.Y. Park get its name?
In 1888, the Turtle Creek Valley Railroad, headed by George Westinghouse, began construction of a railroad line from the Pennsylvania Railroad main line in South Trafford to Murrysville. The main purpose of the rail line was to supply gas drilling equipment to the Murrysville area. With time, coal was found in the area and the rail line was extended to Export, White Valley, Delmont, Slickville, and Saltsburg to bring the coal to the Pittsburgh market.