Stewart Station before the establishment of Trafford City and a tennis court at the base of Dr. Samuel Stewart's home.
The photos below show Stewart Station before Trafford City was built by George Westinghouse. A few items to note in the photos. Observe the corn fields located just over the roof of the train station. Beyond the cornfields appear as open pasture at the base of the hills where Trafford City would be built. Also note the road that leads across the railroad tracks is without the use of the "subway." Finally, note the photo with the people playing tennis - the home of Dr. Samuel Stewart sits at the top of the hill. His home was razed when the Pennsylvania Railroad expanded the number of tracks. Before the expansion of the tracks there was a pedestrian bridge just to the left of Dr. Stewart's home. This bridge would have been built to span the "first cut" created by the railroad.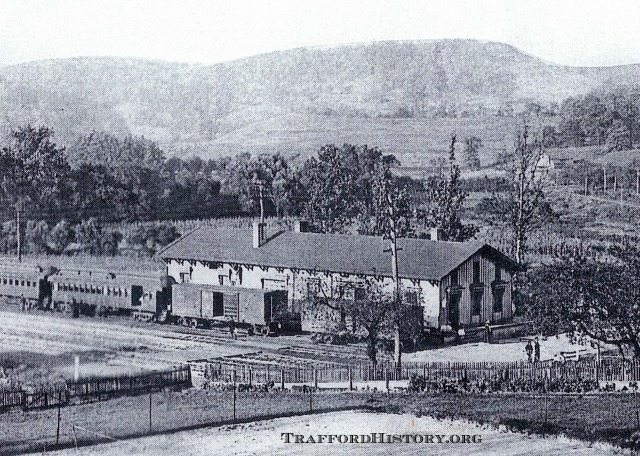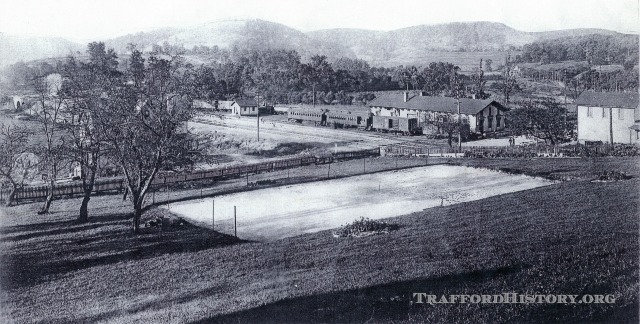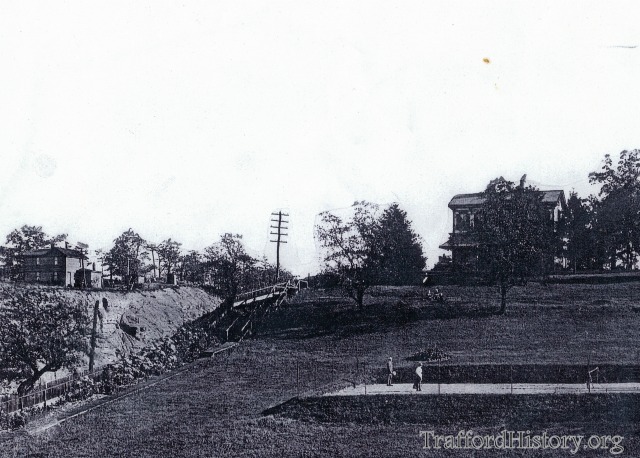 Dr. Samuel Shaw Stewart was born in 1831 to parents John Stewart and Margaret Shaw. He married Jane Shaw in 1863. Together they had six children. Dr. Stewart retired in Edgewood/Pittsburgh. He died in 1912 at the age of 81.